I get 8 round hours of sleep. And I'm saying round because I'm not saying consecutive.
My excuse for staying up until 2:30 in the morning is usually that I focus better at night. Which is true. Also because you don't have to worry about someone calling you to do the dishes when you're in the middle of an intense game of Quizup.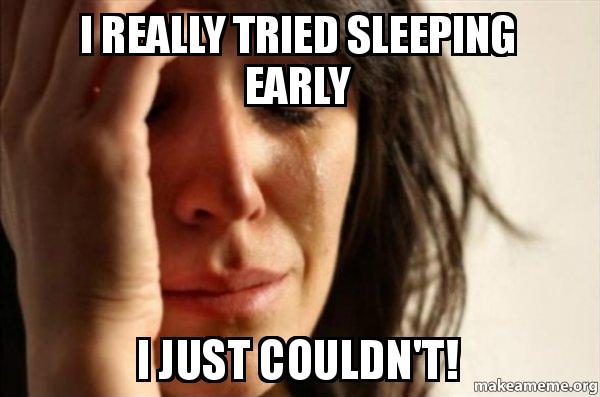 So sometimes I get 3 and a half hours of sleep. No biggie.
As soon as I get home, I knock out for 4 and a half hours. That and my 3 hours = 8 round hours of sleep.
My mom hates it. I remember when I was 12 and I took a nap on the couch. I had just waken up and she was staring at me from above.
"You haven't taken a nap in so long," she said, smiling. "It's good to see you like this."
Not anymore, it's not. 
Now my constant napping gets in the way of her asking me to clean the house and eating food. Some days, there's no food because everyone eats it while I'm asleep. Those are my Ramen days.
But there's one agreement about naps. On Sunday, I can get away with it.
Because Sunday are NAPPING DAYS. For everyone. 
Except me.
I never nap on Sunday. I get to stay up and sleep in for pretty much as long as I want on Sunday, so why would I?
When I look at all of them asleep as logs on the couch or the floor, I laugh to myself.
Just what do they do all night?
Note: Looking for an appropriate picture to fit this post during midterms like I'm doing right now I going to get me in trouble so here's one just because: